Ernest
>>  This name means: stable, honest, dignified, determined. He's earnest, he's an investor, entrepreneur, family man, vegetable grower, moustached pipe smoker.
Villa Ernest is steeped in history. Would you like to rent this house and discover a family history of resilience behind the historic façade? Carmen Demoor, inspired proprietor, tells us the story of this authentic place.
A dash of history
"The story of this holiday home stretches over four generations. The power, vision and perseverance of my great-grandfather Ernest gave me a powerful incentive to restore the shop and create a new purpose for it. This is how Villa Ernest was born!
My great-grandfather Ernest Demoor was born on the 15th of August 1877. After marrying Hélène Lamerant, he took over his father's business and became a painter and decorator. Their marriage was blessed with five children (in six years). Meanwhile they also bought a shop in the Boterstraat. Business was booming, the family was thriving. But then World War One started …

In the autumn of 1914 Ypres was attacked by the Germans. Ernest was a member of the Civil Guard and his task consisted of protecting the property and heritage of Ypres. He urged Hélène to flee to England with the children and intended to join them later. However, when she learnt that the German troops had already conquered the coast, she fled in the other direction. Fortunately, because the boat that she was going to take was torpedoed and sank.

Ernest assumed that his family had drowned. After the war he spoke to a friend who lived in Bruges. Much to his surprise, the latter had met Ernest's wife and children the week before. After five years of separation he was happily reunited to his family.
In 1921 the family returned to Ypres. The town was totally destroyed by the war. They decided to rebuild their house brick by brick. Full of courage they revived their shop in the Boterstraat. Later, their son Pierre became a business partner, who passed the torch to their grandson Jacques. Today the fourth generation is at the helm. Our holiday residence is a tribute to the courage and perseverance of my ancestors."
>> Holiday accomodation / Do you want to rent this holiday home in Ypres? Click on our reservation page.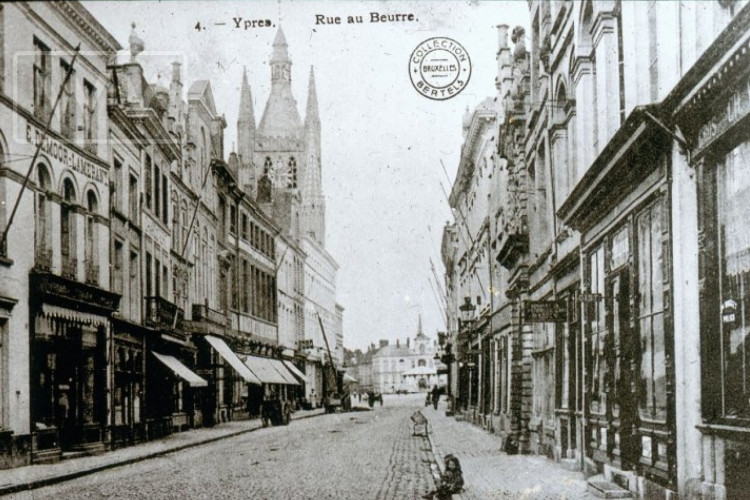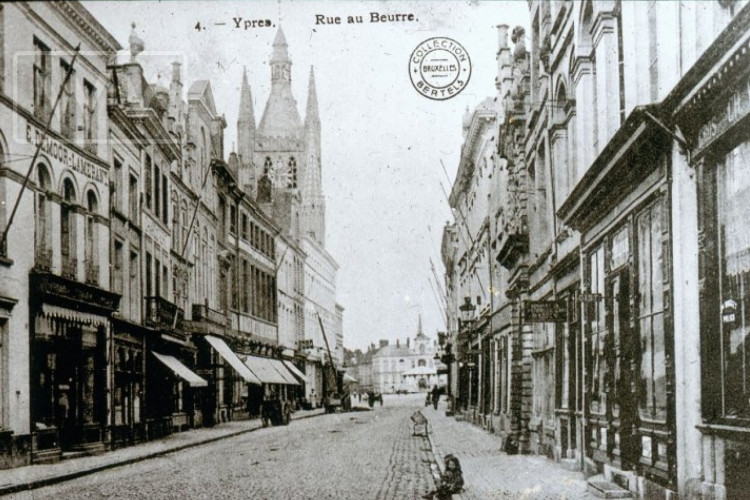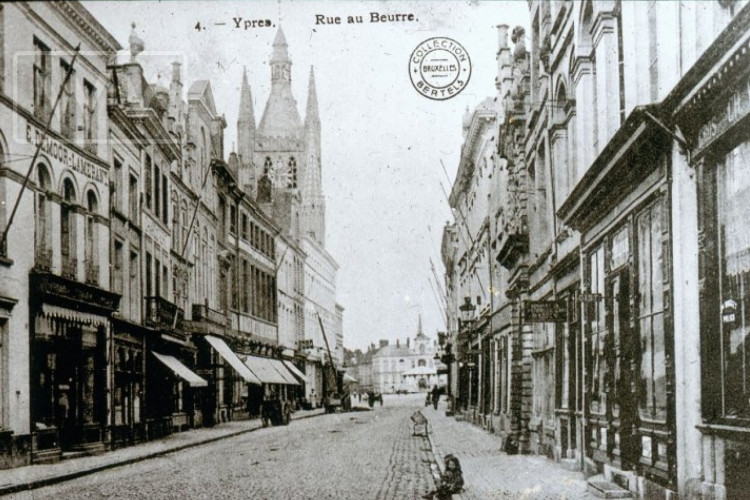 "Making you
happy,
makes us
happy!"